Expo City introduced to the world at MIPIM 2019
The smart destination that will help to sustain Expo 2020's legacy for generations to come is unveiled on the international stage.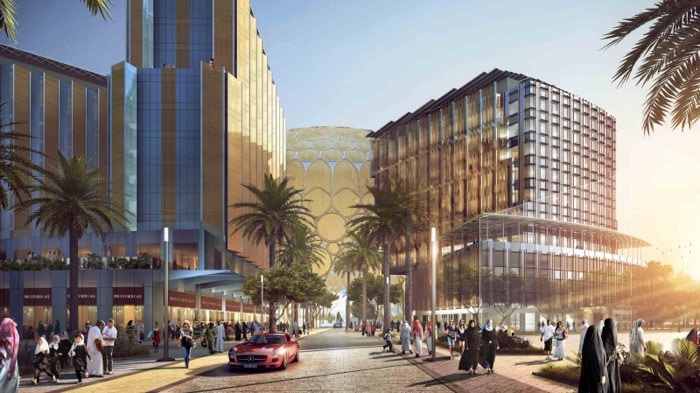 Expo City, a city of the future being designed in the present, has been showcased internationally for the first time at a property event in France.
Nadimeh Mehra, Vice President – Expo City, Legacy Development and Impact, Expo 2020 Dubai, explained how the city will shape the future of working and living in the emirate to an audience at MIPIM 2019 in Cannes, which took place from 12 to 15 March.
Once Expo 2020 closes its doors on 10 April, 2021, 80 per cent of its built environment will live on as Expo City – which will become one of the most connected places in the world.
It will be accessible by four major highways and the Route 2020 Dubai Metro link, close to Al Maktoum International Airport and within 45 minutes of two additional international airports.
With people as its focus, Expo City is designed to offer and nurture a sustained lifestyle, work-life balance and a vibrant community – an ecosystem shaped to make people happier.
Interconnected and inclusive, the 5G-enabled Expo City will feature purpose-built advanced infrastructure, unique entertainment and hospitality offerings, cutting-edge architecture and tranquil green spaces.
It will also become a focal point for the region's meetings and events industry as the home of Dubai Exhibition Centre, furthering the UAE's reputation as a go-to place for major conferences and driving business growth.
Siemens and Accenture, two of Expo 2020's Premier Partners, have already committed to establishing global hubs in Expo City, with more multinational corporations to follow suit.
For six months from 20 October, 2020, the UAE will welcome 190 countries and millions of people to Expo 2020, the first World Expo ever staged in the Middle East, Africa and South Asia (MEASA) region.