The innovative business of camel soap
Eco-friendly and entrepreneurial, The Camel Soap Factory launches its first Expo 2020 Dubai licensed products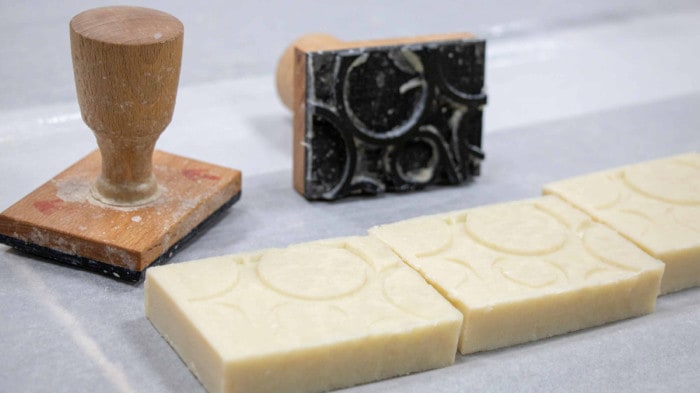 After growing fascinated by traditional soaps from Levant countries like Lebanon and Syria, UAE expat Stevi Lowmass wondered if she could adapt their ingredients for the local market.

From this thought – and following plenty of studying and experimentation – The Camel Soap Factory was born.

The company, an official Expo 2020 Dubai licensee, sources camel's milk from Al Ain Dairy Farm to create handmade, sustainable and chemical-free soap bars from its premises in Al Quoz.

Six years on from its inception, the SME (small and medium-sized enterprise) has flourished both locally and internationally from Sweden and China to Oman and Thailand.

Now The Camel Soap Factory is set to expand its global reach by launching its first Expo 2020 licensed products – three bars of soap, each of which has an evocative scent closely associated with the region.

Lowmass said: "We're looking forward to showing the world our unique camel milk products through such an influential platform as Expo 2020. We hope that our healthful ingredients and captivating scents will spark conversations across the globe about the UAE's rich culture."

Mokhalat and Musk will be familiar to those who have spent time in the UAE, while the Mandarin and Pepper bar contains a mixture of spices inspired the Arabic world's "secret places" such as the souk, the sea and the oasis.

Each bar of Expo-branded soap contains 25 per cent camel's milk, which has antibacterial properties to help reduce acne and high alpha-hydroxy acid to smooth fine lines.

Its remaining ingredients – olive oil, shea butter and coconut – are also all-natural. Meanwhile palm oil, a common ingredient in soap, is avoided due to the environmental damage caused by its cultivation.

The Camel Soap Factory places a strong emphasis on sustainability, in line with the Expo 2020 subtheme. The company can make 100,000 bars of soap per month at its premises – all with zero waste, no plastic and an electricity bill comparable to that of an average-sized Dubai villa.

Anita Chandler, Director – Licensing and Retail, Commercial, Expo 2020 Dubai, said: "The Camel Soap Factory captures the UAE's innovative and collaborative spirit – with an expat and a local farm working together to create something unique and beautiful that also reflects the Emirati culture."

The camel soap bars, each stamped with the Expo 2020 logo, are available to buy now from The Camel Soap Factory premises. They will be sold on the company's website and through Expo's multiple sales channels in the near future.