Stunning imagery from Christie set to light up Expo 2020 Dubai
Your eyes are in for a treat, thanks to Expo 2020's new Official Projection and Display Partner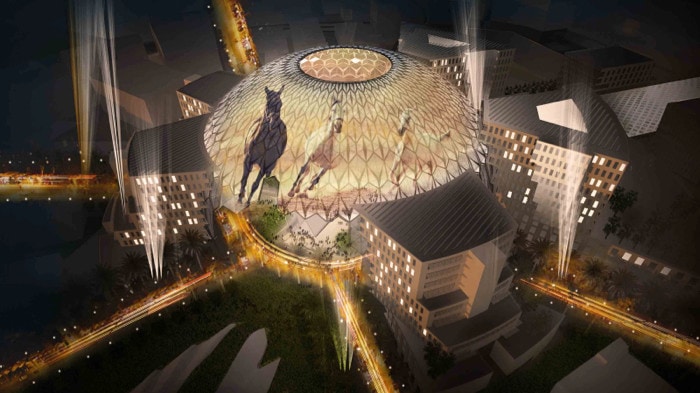 The feast for the senses at Expo 2020 Dubai just became even richer, with award-winning global audiovisual technologies firm Christie set to light up the site and illuminate Al Wasl Plaza.
As Expo 2020's Official Projection and Display Partner, Christie will showcase its cutting-edge projection and display technology across the next World Expo – with rich colours and eye-catching imagery turning the 4.38 sqkm site into a giant canvas.
Al Wasl Plaza's iconic dome will be the most striking example, as more than 250 laser projectors create life-like visuals on its 150-metre-wide projection surface, which can be viewed from inside, outside and above.
Christie will supply and manage all projection and display screens at Expo 2020, having previously brought its expertise to Hollywood blockbusters, major sporting events and Expo 2010 Shanghai.
The unparalleled visual experience that awaits millions of visitors is the latest example of why Expo 2020 will welcome the future during an unmissable 173 days of fun.
Click here
to discover the great value ticket prices to the first World Expo ever held in the Middle East, Africa and South Asia (MEASA) region.