Luxembourg unveils its menu for Expo 2020
Luxembourgish and Emirati cuisine on the menu at Expo 2020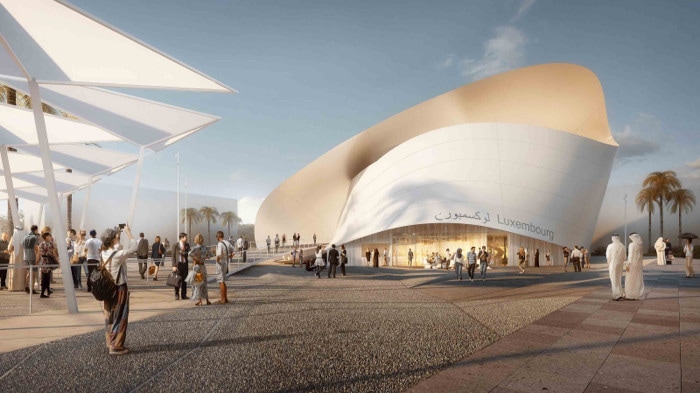 Traditional Luxembourgish and Emirati cuisine will take pride of place at the "Schengen Lounge" restaurant in the Luxembourg pavilion during Expo 2020.

Featuring an open kitchen, so visitors can watch the chefs in action, and a take-out corner called "Luxembourg on a plate" for those on the go, the dishes will reflect Luxembourg and its exciting cultural diversity, such as cuisine from the UAE.

The concept, which was unveiled at a recent press conference, has been developed in collaboration with representatives of the Horesca, Euro-Toques, the Vatel-Club, the Lycée technique de Bonnevoie (LTB), the Institut viti-vinicole, the Ecole d'Hôtellerie et de Tourisme du Luxembourg (EHTL).

Thirty-six students will be putting into practice their training with EHTL. They will be working in the pavilion alongside a local catering and visitor supervision provider and will be supervised by three EHTL teachers, accompanied by KimKevin De Dood, a 28-year-old Michelin-starred chef and former EHTL student from Luxembourg.