An Expo of business opportunities
Expo 2020 to enhance Dubai's position as global economic hub following Dubai Chamber partnership agreement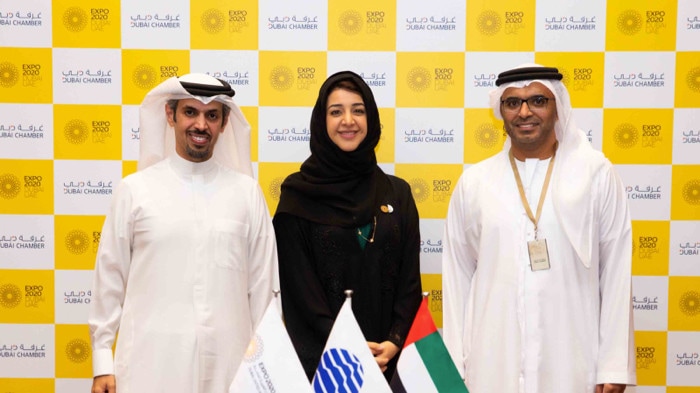 By joining forces as an official partner at Expo 2020, Dubai Chamber of Commerce and Industry (Dubai Chamber) is set to connect the business community with a world of possibilities in the most dynamic city in the Middle East.

Set to opens its doors to the world on 1 October 2021, Expo 2020 will welcome countless international participants, companies and multilateral institutions to the World's Greatest Show of human brilliance and achievement.

Organised under the theme 'Connecting Minds, Creating the Future', Expo 2020 – the largest event ever held in the Arab World – will be a six-month audiovisual extravaganza, gastronomical festival, cultural spectacle.

For businesses in Dubai and around the world, that means a once-in-a-lifetime opportunity to meet, mingle and collaborate on business opportunities in one of the fastest growing cities in the world.

A global capital of mobility, Dubai exists within an eight-hour flight from two-thirds of humanity and is located at the crossroads between North, South, East and West. It has the world's busiest international airport and one of the world's busiest airlines.

For six months, between 1 October 2021 until 31 March 2022, Dubai Chamber will also be present at the Expo 2020 Business Connect Centre, where chambers of commerce and trade facilitating entities from around the world, as well as global investment firms, venture capitalists, and other business enablers will help foster connectivity and collaboration across borders.

With its mission to inspire countries, companies and millions of visitors to create a more sustainable future for our planet, and a better future for all, Expo 2020 is the 'Be There' event of our time.