Expo 2020's limited edition Pepsi cans
The first of a series of Expo 2020-branded Pepsi products go on sale across the Middle East, North Africa and Asia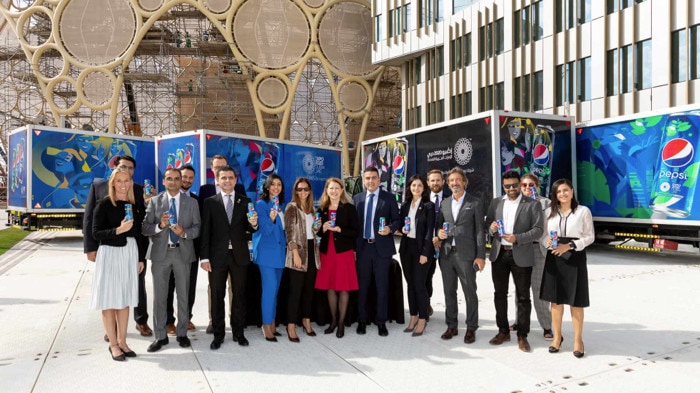 Starting today, millions of people from around the world will find themselves acquainted with messages of Opportunity, Mobility and Sustainability, Expo 2020 Dubai's three subthemes, as its Official Beverage and Snack Partner, PepsiCo, begins distribution of a range of products marking The World's Greatest Show.

Three limited edition Pepsi cans, each representing a subtheme and carrying visually arresting and thought-provoking colours and designs, will be the first in a series of co-branded products to be distributed across several countries in the Middle East, North Africa and Asia.

Made from 100 per cent aluminium, the cans are fully recyclable, in line with both Expo 2020 and PepsiCo's joint commitment to sustainability. The designs will also be emblazoned on a fleet of delivery trucks in the UAE where the cans will go on sale first.



PepsiCo reaches more than a billion consumers around the world each day with products that include Pepsi itself, as well as Gatorade, Tropicana, Lays, Quaker and more.

Through the collective reach of its portfolio of brands that are household names across the world, PepsiCo will stimulate conversation and generate excitement about Expo 2020, helping drive more the event's target of more than 25 million visits over six months from 20 October 2020 until 10 April 2021.

Expo 2020 will be the largest event ever held in the Arab World. It will invite more than 200 international participants, including 192 countries, businesses, and multilateral organisations, as well millions of global visitors, and through immersive exhibits and captivating programming, will inspire everyone to create a better future for all.