Innovation heavyweights unite in Dubai
Expo Live session in Dubai paves the way for inaugural GCC Social Innovation Summit in February 2021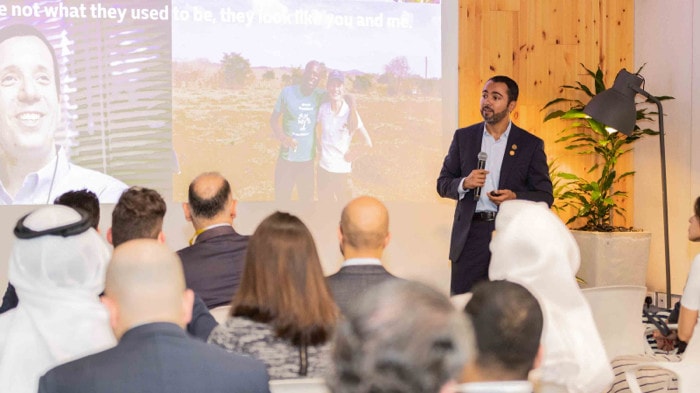 Thirty-plus high-level regional representatives gathered in Dubai at an exclusive session, organised by Expo 2020 Dubai's USD 100 million global innovation and partnership programme Expo Live, to accelerate the growth of social impact entrepreneurship and investment.
The session saw representatives from government, investment, corporates, incubators, accelerators, academia, family offices, and not for profit organisations come together to pave the way for the GCC Social Innovation Summit that will take place at Dubai Exhibition Centre, at Expo 2020, in February 2021.
This inaugural event will bring together multiple stakeholders to share best practices and co-create solutions that will accelerate the social impact entrepreneurial and investment space for a transformative decade ahead.
The event was hosted by Yousuf Caires, Senior Vice President of Expo Live, which has, to date, supported 120 Global Innovators who are helping improve people's lives, preserve the planet, or both.
It took place at the offices of the UAE Government Accelerators, a UAE government initiative aimed at accelerating the implementation of projects, instilling a culture of entrepreneurship and innovation in government, and encouraging integration among government entities and the private sector.
Attendees included those from StartAD, an Abu Dhabi-based global accelerator steering seed-stage technology startups, global impact firm Palladium, Zubair Small Enterprise Center (Oman), the Kuwait Foundation for Advancement of Sciences (Kuwait), Alghanim Industries (Kuwait), Shefa Fund (Saudi Arabia), Ma'an (UAE), Global Ventures (UAE), Wamda Capital (UAE)."
The session comes amid an increasing number of initiatives that are planting the seeds for a transformational decade to come in the GCC. And, with Expo Live continuing to support entrepreneurs, startups and other innovators through funding, guidance and exposure, there is no better time to take action and join forces to accelerate the impact entrepreneurship and investment space even further.
Comprising the Innovation Impact Grant Programme (IIGP) and the University Innovation Programme, Expo Live represents Expo 2020's commitment to fostering innovation – supporting social entrepreneurs across the world with guidance, exposure and individual grants of up to USD 100,000.
All Expo Live grantees are developing innovative solutions to social and environmental challenges as they build a brighter, more egalitarian and optimistic future for us all. To join this effort and for further information on the Summit, please contact Jana Elkova at
Jana.Elkova@expo2020.ae