Expo 2020 illuminates Al Wasl dome in red as Hope Probe nears Mars orbit
In celebration of the UAE's progressive spirit, Expo lights up one of the world's largest 360-degree projection surfaces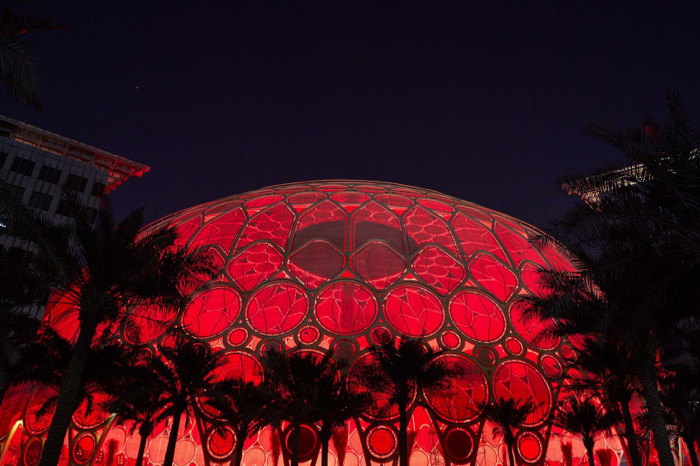 To mark the UAE's Hope Probe reaching the Mars orbit on 9 February 2021, Expo 2020 Dubai will use its cutting-edge projection and display technology to illuminate Al Wasl dome in a rich red hue.
As the Emirates' first mission to Mars enters the Red Planet's orbit, one of the largest 360-degree projection surfaces in the world will be lit by more than 250 laser projectors to stunning effect, reflecting Expo 2020's shared sense of pride to be part of such an ambitious and innovative nation.
Expo 2020 will also serve as a beacon of hope and inspiration and reflect a belief in the power of human collaboration, ingenuity and cooperation – the same values that are at the heart of the Emirates Mars Mission.

As the first global event to take place since the pandemic began, Expo 2020 will be a crucial platform to explore new horizons, showcase breakthrough ideas, and welcome the best minds to enable action and inspire solutions to the challenges that affect us all.
It will take place on a site that offers a vision of the city of the future, designed for more sustainable and human-centric living, filled with architectural and operational inspiration of a better world to come.