Green hydrogen powers the way to a brighter future with new project
DEWA, Siemens Energy and Expo 2020 achieve regional first with Middle East and North Africa's first industrial-scale, solar-driven green hydrogen facility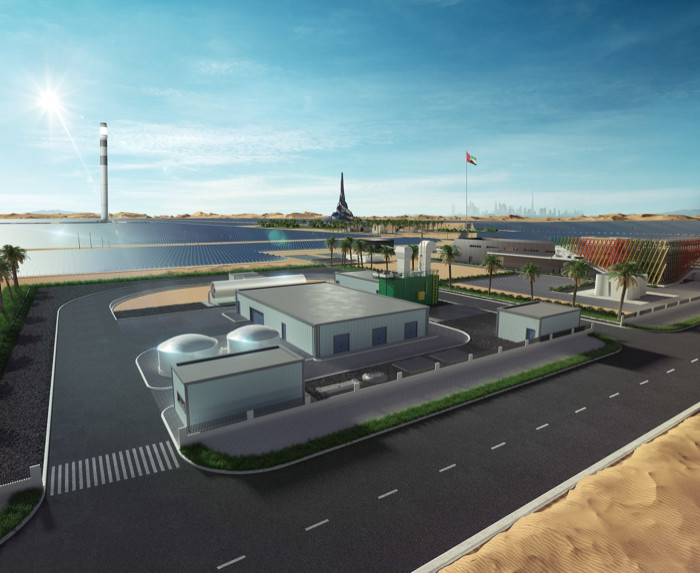 Expo 2020 is celebrating a major milestone in sustainable energy in the region, with the official inauguration of the Middle East and North Africa's first industrial scale, solar-powered green hydrogen facility, in collaboration with Dubai Electricity and Water Authority (DEWA) and Siemens Energy.
The plant is located at DEWA's Outdoor Testing Facility of the Research and Development (R&D) Centre at the Mohammed bin Rashid Al Maktoum Solar Park, which will generate 5,000 megawatts of clean energy by 2030 as the largest single-site solar park in the world.
Daylight solar power from the park will power the Green Hydrogen Project, which is projected to produce approximately 20.5 kilograms of hydrogen an hour at 1.25 megawatts of peak power.
With this pilot project, DEWA aims to demonstrate the production of green hydrogen from solar power, as well as the storage and re-electrification of hydrogen, turning hydrogen back into electricity. Operational data from the green hydrogen electrolysis will also be displayed at Expo 2020, which aims to be one of the most sustainable World Expos in history.
The facility was inaugurated by His Highness Sheikh Ahmed bin Saeed Al Maktoum, Chairman of the Dubai Supreme Council of Energy and Chairman of the Expo 2020 Dubai Higher Committee.
Also present at the event on 19 May were Her Excellency Reem Al Hashimy, UAE Minister of State for International Cooperation and Director General of Expo 2020 Dubai; His Excellency Saeed Mohammed Al Tayer, Managing Director and CEO of DEWA; and Dr Christian Bruch, President and CEO of Siemens Energy, alongside officials from the public and private sectors.
Hydrogen technologies will accelerate renewable energy integration and deployment in the region, paving the way for the transition to a greener, more sustainable economy in the UAE.
Hydrogen can be used for re-electrification through gas motors, gas turbines and fuel cells, or as a feedstock for the chemical industry, as fuel for transportation, a reducing agent for the steel industry, as heat for industrial processes, gas for residential heating and cooking purposes, or energy for export.