Is fixing food cultivation the key to ecological harmony?
Government, UN food and agricultural experts, world-class chefs and food bloggers will probe how food is contributing to ecological damage – and how we can fix it – at the latest themed 'Expo Talks' event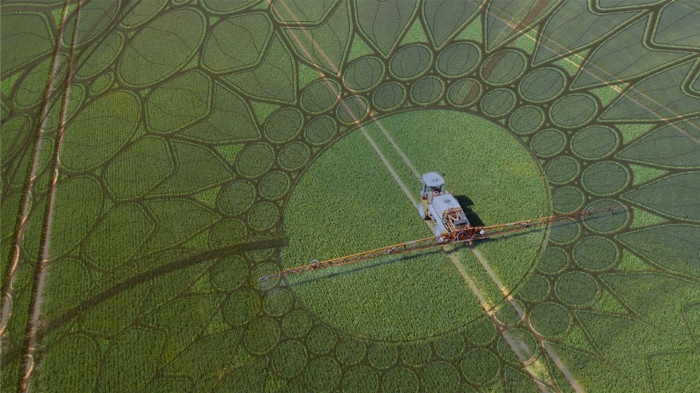 Food is among the primary requirements for human survival. Yet humanity's desire to ensure the abundance of one of its most fundamental needs has wrought ecological damage to our planet. So how do we balance future food demands for billions of people with our need to protect the planet?
That question is at the heart of 'Expo Talks: Food, Agriculture and Livelihoods', a virtual event that will explore how we can produce food while promoting ecological harmony, through sustainable agricultural practices and new innovations that maximise productivity across the planet.
Livestreamed from 1030 on 23 February, the digital symposium will feature insights from Her Excellency Mariam bint Mohammed Saeed Hareb Almheiri, UAE Minister of State for Food and Water Security; Janusz Wojciechowski, European Commissioner for Agriculture; and Eugene Willemsen, CEO of PepsiCo, Africa, Middle East and South Asia.
Renowned food bloggers will offer their unique insights, with Chef Megha Kohli, Head Chef at Lavaash by Saby in New Delhi, on hand to teach healthy, nutritious recipes that use less water, produce less waste and mitigate the impact of food systems on biodiversity and the environment.
Wrapping up the event, experts participating in a World Majlis, titled 'How will we eat? Innovations in nutrition and farming that will help feed the next two billion people', will explore how the agricultural needs of a predicted nine billion people by 2050 can be balanced with protecting our planet's resources.
Expo Talks: Food, Agriculture and Livelihoods is the latest in a series of thematic talks – launched in October 2020 with Space – that bring together influential policymakers, thought-leaders, Expo participants and the public to help shape the thought-provoking content and conversations taking place during Expo 2020.