Hello Africa!
As the world celebrates Africa Day, the world's most promising continent is set to shine on a global stage at Expo 2020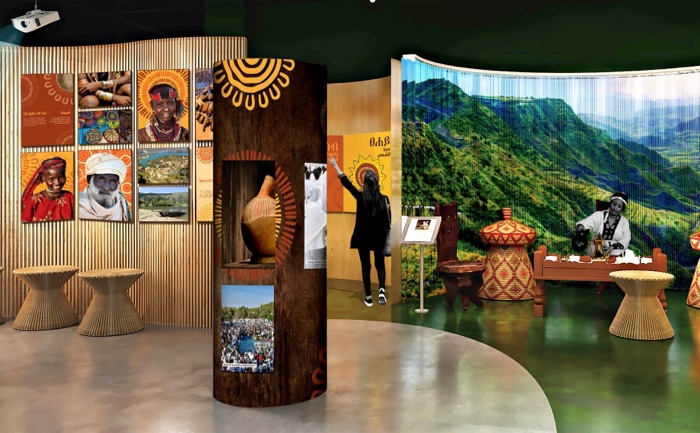 Excitement is building for some of Africa's must-see contributions at Expo 2020 Dubai, as the continent prepares to showcase its vast potential – including its rich resources, latest innovations and incredible art, culture and heritage – to millions of visitors.

For the first time in the 170-year history of World Expos, every country in Africa will participate with its own pavilion, including the first pavilion for the African Union. Testament to the long-standing, flourishing relationship between the UAE and Africa, Expo offers an unprecedented platform for the planet's youngest, fastest-growing continent to collaborate and make connections that will drive its progress and prosperity.

Africa – and all it has to offer – will be accessible to the world in new and unexpected ways. Visitors can taste Ethiopia's next big super-grain and chocolate from Ivory Coast, discover how croton nuts create energy in Kenya and explore Gabon's space ambitions. Over six months, they will learn about Ylang Ylang and the perfume industry in the Comoros, the ancient custom of sand drawings in Angola and how the rhythmic Democratic Republic of Congo is making 'Africa's heart beat'.

They will be able to explore the African Union Pavilion – a colourful arena devoid of national borders that will highlight the continent's potential and ambitions, reflected in its Agenda 2063 aspirations, which address agriculture, transport, science, and technology health.

This year, Africa Day celebrations focus on arts, culture and heritage as levers for building a better Africa, and many African nations have already revealed glimpses of the exciting programming they will bring to Expo 2020.

Visitors to the Ethiopia Pavilion, for example, will meet a replica of 'Lucy', the world's oldest human fossil, while Nigeria will bring its Afrobeat music and burgeoning 'Nollywood' film scene, as it showcases an abundance of culture, creative and economic opportunities.

Africa is predicted to account for one third of the global population by 2100. How the continent embraces its accomplishments and overcomes its challenges – from the global health pandemic to climate change, sustainable food supplies, and equal access to the basic human rights of education, digitalisation, and healthcare – will have enormous implications in the continent and beyond.

From 1 October 2021, Expo 2020 will welcome more than 190 participating nations – many of which are eager to deepen ties with Africa – for a global gathering to broaden horizons and exchange ideas that inspire action to tackle real-life challenges and spur positive change.

Africa Day (25 May) is the annual commemoration of the 1963 foundation of the Organisation of African Unity – which later became the African Union – in 1963.