Have you been inspired to save the planet today?
With less than a month left to get a sneak preview of Terra – The Sustainability Pavilion, be sure to join the 96 per cent of visitors already inspired to take action for a cleaner, safer, healthier future.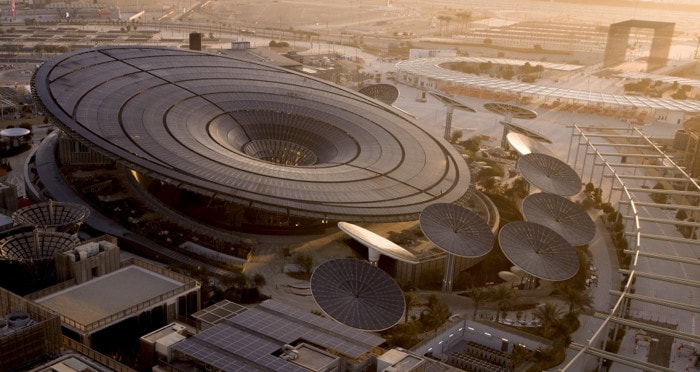 There's less than a month left to be part of the Expo 2020 Pavilions Premiere, an exciting opportunity for people of all ages to discover Terra – The Sustainability Pavilion, explore its beautiful surroundings, and enjoy entertainment and F&B from around the world.
More than 50,000 people have already enjoyed a glimpse of the Sustainability Pavilion's world-class architecture, innovative technology and inspiring exhibits ahead of Expo 2020 opening its doors to the world on 1 October, with an incredible 96 per cent saying that their visit has inspired them to take action for the future of our planet – from saving water to using less plastic.
About 650 members of the Expo team – including 150 volunteers from more than 50 nationalities – have welcomed visitors over more than 320 operational hours. It has provided a critical opportunity to test site readiness and ensure every member of the Expo workforce has the skills required to offer a safe and seamless experience when the region's first World Expo opens in a little more than six months' time.
From social distancing and capacity control, a number of best practices have also been implemented to ensure the health and well-being of everyone involved.
With continued demand for Terra tickets between now and the closing of the Pavilions Premiere on 10 April, Expo has decided to keep the surprises within Alif – the Mobility Pavilion and Mission Possible – the Opportunity Pavilion until event time.
Tickets are priced at AED 25 and free of charge for ages five and under, senior citizens and people of determination. Visit the
Expo website
today to book your ticket and find out more, including details of the dedicated, free-of-charge Expo Rider bus service.