On the money: collectible limited edition branded souvenirs celebrate Expo 2020
Fine gold and silver coins commemorate the UAE's commitment to hosting the first World Expo in the region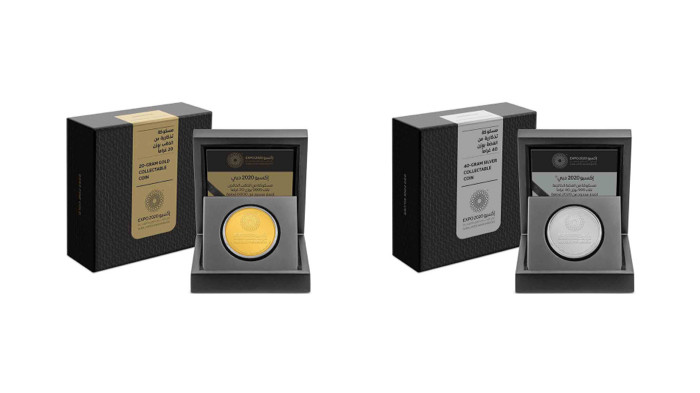 The Central Bank of the UAE (CBUAE) has issued a limited edition series of coins branded with the Expo 2020 Dubai logo, commemorating the country's commitment to hosting the next World Expo.
Manufactured by New Zealand Mint, Expo 2020's licensee for collectible precious metals and currency, the fine gold and silver coins feature an engraved image of the official Expo 2020 Dubai logo, along with the name of the World Expo in Arabic and English. The reverse confirms the coin's issuance by the CBUAE.
gold
and
silver
coins, available for sale on amazon.ae, are part of a range of gifts, souvenirs and memorabilia to be produced by companies from around the world under Expo 2020's Licensing and Retail programme.
Official Licensees have the opportunity to reach global audiences by retailing their products online, at outlets across the UAE, and at official Expo 2020 stores in the run-up to the event which opens its doors for six months on 1 October 2021.
The first World Expo held in the Middle East, Africa and South Asia (MEASA) region, Expo 2020 will bring together some of the brightest minds and greatest ideas from around the planet to seek solutions to the world's most pressing challenges.
The coins are desirable pieces for collectors, as well as countries, companies and individuals that will be part of and attend Expo 2020, a historic event for the UAE and the region.