PepsiCo reveals refreshing take on Expo's subthemes
The Plus, The Bolt and The Drop Pavilions will bring a unique sense of fun to discovering more about Opportunity, Mobility and Sustainability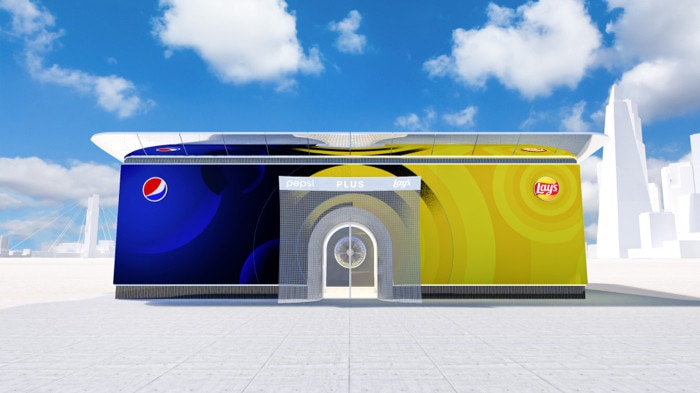 Exploring the future-facing ethos behind Expo 2020 Dubai just got tastier as PepsiCo, Expo 2020's Official Beverage and Snack Partner, revealed its three pavilions – The Plus, The Bolt and The Drop.

With one pavilion in each of Expo's Thematic Districts, they will offer refreshing perspectives on Expo 2020's subthemes of Opportunity, Mobility and Sustainability, through an exciting and engaging schedule of experiences, innovations and discussions.

Pepsi® + Lay's® Plus Pavilion (Opportunity)
With experiences inspired by two of PepsiCo's most-loved brands – Lay's and Pepsi – The Plus will ignite curiosity and entice discovery, encouraging visitors to look beyond their individual horizons towards a world of opportunity and possibility, and inspiring an ambition to create meaningful change.


Gatorade® Bolt Pavilion (Mobility)


Though interactive games, a re-creation of Gatorade's Sports Science Institute and a gallery of legendary Gatorade-fuelled athletes, The Bolt aims to make sport a global force for good that is accessible to all.

Aquafina® Drop Pavilion (Sustainability)


Taking the form of a giant water droplet constructed from recyclable cans, The Drop showcases Aquafina and PepsiCo's work to safeguard water. This includes everything from helping farmers worldwide with sustainable water practices, to smart use of water in manufacturing to PepsiCo's dedication to reducing, recycling and reinventing packaging.

Running from 1 October 2021 to 31 March 2022, Expo 2020 Dubai will bring a new surprise, a new innovation and a new breath-taking sight every day, as it invites millions of visitors to join the making of a new world.