Canon serve up perfect images for Expo
For the first time, a single firm will deliver all of the World's Expo's printing and imaging needs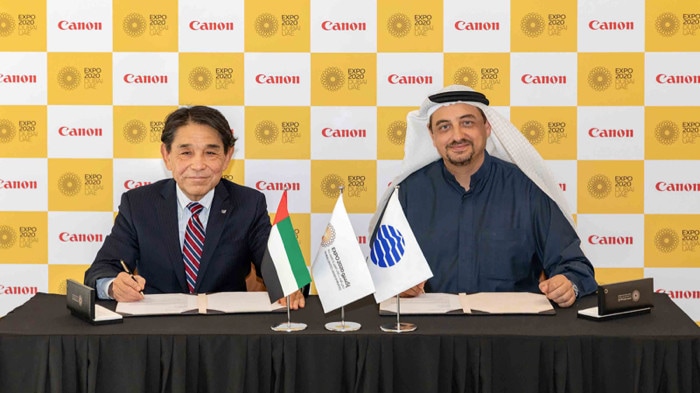 For the first time in World Expo history, a single firm will provide all the event's imaging and printing needs.

Canon has collaborated with Expo 2020 to deploy its expertise in high-speed printing and realistic imagery across a range of onsite activities throughout the duration of the six-month event.

As Official Printing and Imaging Provider at Expo 2020 Dubai, Canon will leverage expertise developed over 80 years in the business to manage any and all imagery and printing needs at The World's Greatest Show.

The agreement will impact every single visitor to the first World Expo to be staged in the Arab World. Every accreditation and visitor pass will be printed using Canon equipment.

Additionally, Canon will provide managed services for participants and businesses and everything in between – including souvenir printing, print displays at art galleries, as well as equipment hire services for accredited photographers.

"It's a special opportunity for us to contribute to the delivery of Expo 2020," said Yuichi Ishizuka, President and CEO of Canon Europe Middle East and Africa (EMEA). "This is the first time that Expo has had one provider for both imaging and printing. It will allow us to showcase our entire input to output portfolio to help people reimagine and push the boundaries of what is possible through imaging," he added.