Bringing Expo 2020 to the world: Legacy lives on through Virtual Expo
Fans can continue to enjoy Expo 2020's attractions through virtualexpodubai.com, which will be handed to the BIE for use by future hosts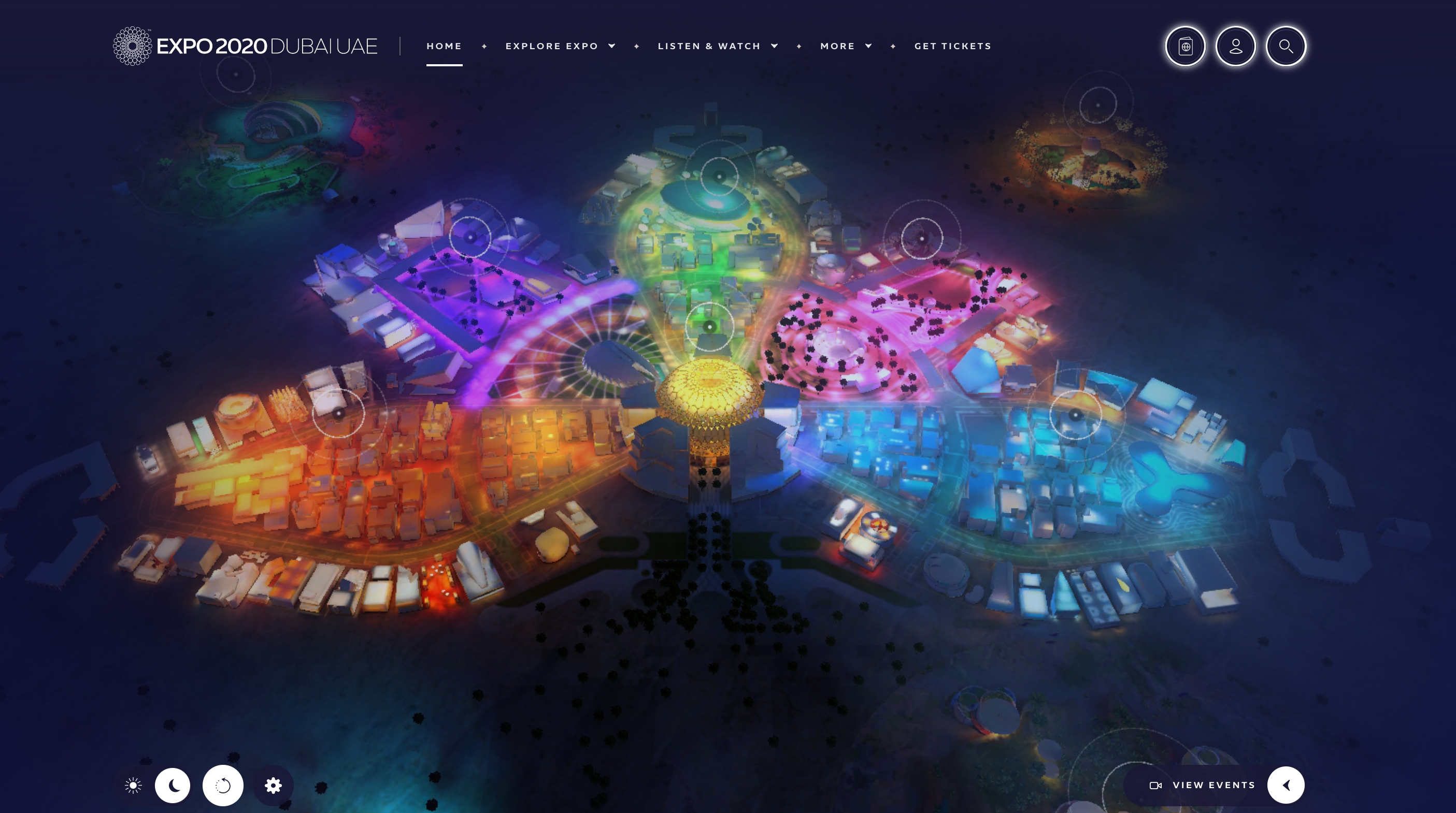 Some of Expo 2020 Dubai's most popular attractions resulted in queues of up to five hours during the last few days of the event, but fans who missed their chance to experience them in person, or are keen to revisit their favourite events, concerts or Country Pavilions can continue to immerse themselves in Expo 2020 Dubai through the Virtualexpodubai.com platform, which has set a high benchmark for future World Expos to come.
While the gates of the iconic Expo Portals closed for the last time on 31 March, with Expo 2020 Dubai having recorded an astonishing 24.1 million physical visits, virtual fans can continue to experience the event, building on an incredible total of about 250 million visits that the Expo 2020 Dubai virtual community attracted throughout the six-month period.
Fans from all over the world flocked to Expo 2020 Dubai's virtual and online platforms, with India, China and the UAE proving to the most popular markets, followed by Central and South America and other countries in the southern parts of Asia and Africa.
Rehan Asad, Chief Programme Officer, Expo 2020 Dubai,
said: "We designed the platform and Virtual Expo journey to make it simple and seamless for anyone from anywhere in the world to explore
www.virtualexpodubai.com
and experience its rich content. The events and entertainment were key drivers."
The platform was particularly popular with younger users: 24 per cent of virtual viewers were ages 18 to 24, with 46 per cent ages 25 to 44. Events and programming drove approximately 70 per cent of the content consumption, covering music concerts and cultural performances by global and regional artists, International Participants, Al Wasl shows and the Programme for People and Planet.
The vast majority of Expo-owned content will remain accessible on
virtualexpodubai.com
. A calendar function will be added soon, allowing users to re-watch events or see anything they missed.
Asad said: "Just as you can go onto YouTube and watch videos from 10 years ago, we think the rich content and experience we created will see people explore the site in months and years to come."
Building on its huge success, Virtual Expo will set a new precedent as its domain
virtualexpo.world
will be handed over to the Bureau International des Expositions (BIE), the intergovernmental organisation in charge of overseeing and regulating World Expos, enabling future host countries to share their events with the world online.
"Our vision is that the domain,
virtualexpo.world
, will become a legacy for the BIE, which can be updated, adapted and used for future World Expos," Asad said.
The Virtual Expo concept was developed in the planning stage as far back as 2012, when His Highness Sheikh Mohammed bin Rashid Al Maktoum, Vice President and Prime Minister of UAE and Ruler of Dubai, said the UAE would not only host the best physical World Expo, but also the most advanced digital and augmented experience for a World Expo ever.
Faced with the impacts of the COVID-19 pandemic and subsequent border closures and travel restrictions, Asad said that on top of the Virtual Expo team's previous plans, they had to consider how to make the event even more accessible to the world.
Asad said: "Virtual Expo is the UAE's gift to the world. Her Excellency Reem Al Hashimy, UAE Minister of State for International Cooperation and Director General, Expo 2020 Dubai often said that our vision is to bring the world to Expo, and, with Virtual Expo, take Expo 2020 Dubai to the world."
Expo 2020 Dubai visitors were able to enjoy an incredible virtual and digital experience. The majority of the pavilions on site had a 360-degree virtual version, allowing guests to virtually walk through and experience the site as close to reality as possible, and almost every event and concert that was recorded live was stored as video on demand, so users could enjoy the content at anytime, anywhere.
Recognising its success in delivering an exceptional Expo experience to virtual visitors around the world, Virtual Expo won the People's Choice Award for 2021 FWA Website of the Year.
Created in collaboration with Blockworks, Virtual Expo also included a dedicated Expo 2020 Dubai Minecraft map, as well as a presence in Minecraft: Education Edition that featured several lesson plans for teachers to use in their classrooms, enabling students from across the world to dive deeply into Expo and its themes using play. Currently, Expo 2020 Dubai Minecraft is in the top five maps for Minecraft players, with more than one million downloads to date.